This site is owned and operated by Nicklas Rudolfsson, underground musician from Sweden. Focus will be on my creative work in music, art and words.
2021-03-27
I am tired of web development with wordpress and other bloated stuff with many images, scripts, plugins, security holes, ads, trackers and sluggish pages and so on... I now move on to simple static html pages. As it was before in the mid and late 90s. At least in terms of my own pages like this and related bands/projects.
---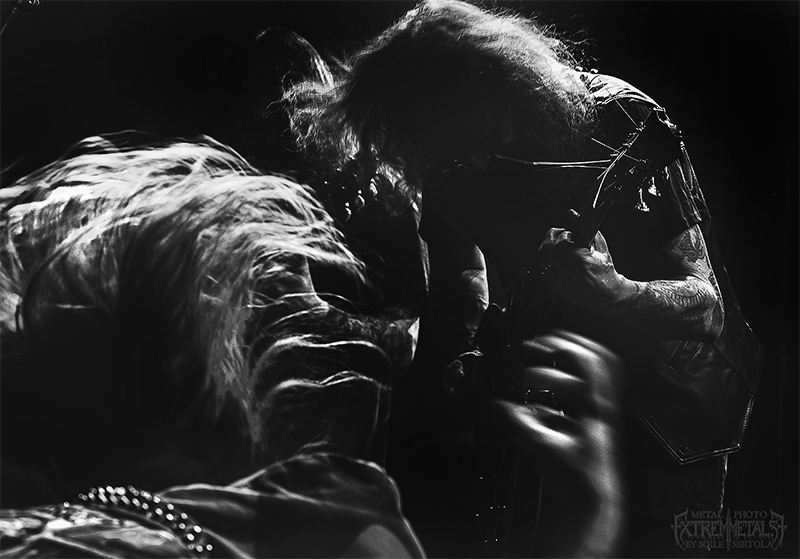 I have had a great music interest as long as I can remember and started playing music early in my youth. In the late 80's I was in several bands and then it has rolled on. There have mostly been bands and projects within the so-called underground metal scene. My main interest is creating and composing music. I definitely don't see myself as any good or professional musician but I try to do what I can with my creativity and flow of inspiration.
Active bands and projects
My current involvement in more or less active bands and projects: The Funeral Orchestra (funeral death/doom), Runemagick (death/doom), Unformulas (some kind of ambient "industrial" death/doom), Den Tunga Döden (doom metal) and Gravfraktal (death metal).
Discography
Is history... maybe to be updated ... or not.
Nirucon Productions & NVP
I also release some of my own music via my micro-labels Nirucon Productions and Noise Vexation Productions.

Nirucon Productions releases:
niru004 - The Funeral Orchestra - "Negative Evocation Rites" (MC)
niru003 - Runemagick - "Into Desolate Realms" (MC)
niru002 - Runemagick - "Enter The Realm Of Death" (MC)
niru001 - Domedag - "Domedagen" (rough demo session on CD)

Noise Vexation Productions releases:
tba
---
Gemini: gemini.nirucon.se (use Amfora or some the other client-apps for gemini)
Instagram: @nirucon
Youtube: youtube.com/c/Nirucon
Twitter: @nirucon (rarely used, time to close?)
Merchandise: nirucon.storenvy.com (check band pages for more)
Mastodon: @nirucon@distrotoot.com
---
I also help some other bands, festivals and companies with websites, social media, layout etc. Unfortunately I do not have much time left for this nowadays but some of the ones I help from time to time are: Candlemass, Dödsmässa, Andy La Rocque's Sonic Train Studios, Nifelheim, Kill-Town Death Fest, Leif Edling and a few more…
I did some mixing and audio mastering in the past but rarely have time to do such assignments now. But I recommend contacting Raven Noise Studio.
---
Sometimes I have a few copies left of records that I can sell or other merchandise. If there is nothing listed below, you can send an email and ask if there is something special you are looking for.
---
For my daily driver(s) and most work I prefer this:
OS: Arch Linux and Artix Linux with DWM window manager and I also use Debian and sometimes Mac OS
Audio/DAW applications: Reaper, Studio One, Logic
---
E-mail: nirucon@gmail.com